Dryden Democrats
LEADERS making life better in Dryden!
---
Dear Dryden Democrats and Friends,
THANK YOU for supporting our local Democrats in the fall 2023 campaign! Jason Leifer, Christina Dravis, Spring Buck, Chris Clauson, and Bambi Avery are dedicated public servants who are getting things done on our behalf. Your support shows that you appreciate these leaders who are making life better in Dryden!
Best,
Joe Wilson
Chair, Dryden Democratic Committee
Remember!
EARLY VOTING is October 28 – November 5
ELECTION DAY is November 7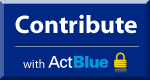 You may donate directly through ActBlue, our online fundraising site.
---
Send a Donation
Dryden Democrats
PO Box 1063
Dryden, NY 13053
​Please make your check payable to "Dryden Democrats". All donations of $100 or more will be reported in filings with the Board of Elections. Political donations are not tax-deductible.